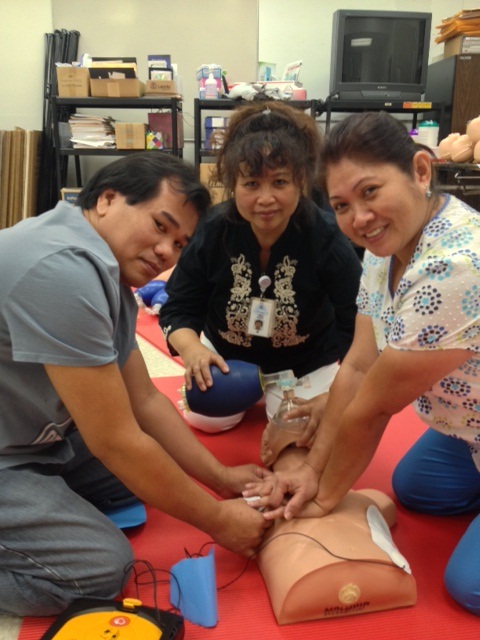 Why Should People Work at Maluhia?
The Hawaii Health Systems Corporation (HHSC) Oahu Region – Maluhia and Leahi Hospital – invites you to join our world of long-term care. It is a fascinating world where hands are meant for healing, minds are meant for sharing and hearts are meant for caring. For nurses, you're empowered to practice your profession – the procession of caring.
Where you get to know your residents (long-term care patients) and they get to know you.
Where you utilize your knowledge and skills to improve life conditions over a span of time.
Where a smile and a touch are essential to healing.
With the significant and continued growth of our aging population in Hawaii, those 65 and older, long-term care is most certainly growing and evolving. You choosing to help us continue to respond to the changing healthcare needs of our island communities will always be welcomed. Come join our team of caring healthcare professionals and support staff. Together we can make a difference!
Support Services, include:
Occupational Therapy
Recreational Therapy
Physical Therapy
Speech Therapy
Social Services
Dietary
HHSC, State of Hawaii, offers its employees a range of benefits, including:
Holidays – 13 paid holidays per year; 14 days during an election year
Vacation Leave – 21 days/year
Sick Leave – 21 days/year
Premium Conversion Plan
Life Insurance
Retirement Plan – Years of service are credited throughout the State of Hawaii employment system
Health Care Insurance:
Medical
Prescription Drug
Vision
Dental