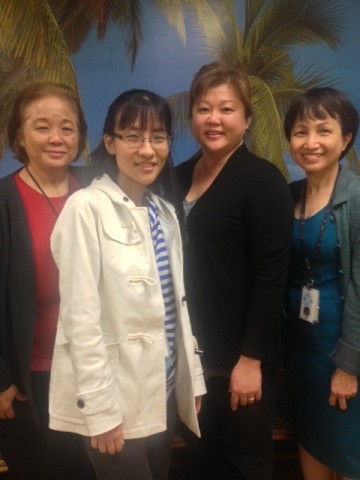 Aloha and Welcome to Maluhia Social Services!
We are privileged to work with the residents and participants as well as their families and friends who come to Maluhia Nursing Facility and the Adult Day Health Center. Our Social Services department provides an array of services, ranging from assessment of psychosocial issues, discharge planning, advocacy for residents and families, decision making, education on community resources, and emotional support. We also participate in the interdisciplinary team conferences to discuss updates or changes to our residents'/participants' care plans. For assistance, you can reach us at 808-832-3016.
Maluhia welcomes visitors to come and spend time with their loved ones. Visits from family and friends help to provide support to residents in active rehabilitation and encouragement to meet their goal of returning home. For our long-term care residents, visits from loved ones are the best way to stay connected with family, friends, and the community. Maluhia has several places off the nursing units where you can visit or host a gathering with your loved one in private area. Please stop by if you should have any questions or would like to see the visiting spaces.
Maluhia has a Resident Council and a Participant Council which meets every month and quarterly Family Meetings. At Council meetings residents, participants and families are provided with information about what is happening in the facility. Attendees are encouraged to make friends and engage in conversation to improve the quality of life for all who live in and visit Maluhia.